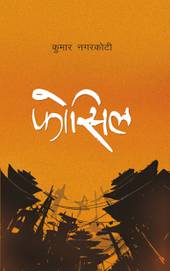 Fossil
फोसिल
This book is an anthology of eight short stories by Kumar Nagarkoti.
Format

Paperback

ISBN (Paperback)
9789937874021
Language
Nepali
Edition
First
Genre

Fiction

(

Fiction / Short Stories (single author)

)

Publication Date
07 Oct 2013
Related Books
GET THIS BOOK
Cash on Delivery for Nepal. No Delivery Charges.
NPR.250/-
Buy Paperback
Buy Paperback from Amazon
NEWS
Kumar Nagarkoti's book 'Fossil' published by Nepalaya wins Barsha Pustak award for the year 2013. The award is curated by..

EVENTS